I.T. Support Services
Server & PC Installation and Support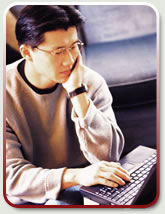 QMS Consultants offer a number of services in the Information Technology field:
Centralized Data Access, Data Storage, and Management
File Server Installation and Support
Database Server Installation and Support
Server Back-Up Services, Print Services, PC Installation and Support.
File Servers and Network Attached Storage (NAS)
Do you store your business files in the "My Documents" folder on every PC in the office? Even if you use a "stand-alone" PC, this isn't the most effective way to protect your critical business files. We can review your system and recommend ways to consolidate your files, while making back-up and restore functions more effective.
Replication and Redundancy
Data protection is one of the most critical requirements for businesses of every size. Backup strategies must encompass all business critical data from servers to desktops. Data replication will allow your business to synchronize files, replicate folders, perform backups and do file and folder comparisons. Application solutions include:
File Replication and File Recovery, Disaster Recovery Methods, Tape Back-up Solutions
Disk-to-Disk Backup over LANs and WANs – even through firewalls
Onsite and Offsite Synchronization and Backup
Additional Services
QMS Consultants offer a number of additional I.T. services:
Internet Connectivity via T1 and DSL, Remote Access Installation and Support
Workstations: Windows XP / 2000 / NT 4.0 / 98, Hubs, Switches, Routers and Firewall
Windows Server Installation, Service and Support, Application Software (inc. Microsoft)
Printing and Plotting Devices (Local/ Network), Web, Email, and Spam Firewall Servers
Category 5 Cable Installations, Termination and Testing, System Administration = 24 / 7
Wired/ Wireless Networking, Network Security, etc.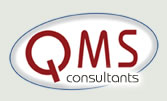 Mr. Ron Wilhelm
CCNA, MCP
I.T. Support Manager
P.O. Box 18818
San Jose, CA 95158
650-224-4728