I.T. Infrastructure Design Services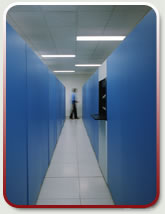 Whether connecting components within a single space or an entire building, a region – or around the world – the technology infrastructure with all the countless copper and fiber-optic cabling is the essential building block for all communications and technology systems within a facility. We are specialized infrastructure engineering experts with broad capabilities, experienced in the most sophisticated communications technology and infrastructure existing today. Our designs include many diverse technologies based on vendor neutral materials.
All of our infrastructure designers have earned the Registered Communications Distribution Designer (RCDD) certification. This requirement assures our clients that our designers are knowledgeable on the latest advances in infrastructure technologies and design requirements.
Additionally, our RCDD's are trained in many other areas of specialty cabling to support particular wireless, visual, security, control and other technologies on the data communications network. This allows economies to be realized by designing cables in common pathways, for installation by common installers.
Focus Areas:
Infrastructure Design and Facilities Planning
Telecommunications Infrastructure Assessment and Review
Wireless Feasibility and Planning Study
Development of Construction Documents, Specifications, and Requests for Proposal
Objective Equipment Evaluation and Recommendation
Construction Management
System Verification and Final Acceptance
Video Surveillance
Access Control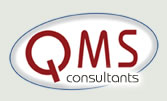 Mr. Gabe Ramirez
RCDD
I.T. Infrastructure Manager
P.O. Box 18818
San Jose, CA 95158
408-828-7540