Additional Consulting Services
Local City Coordination and Permitting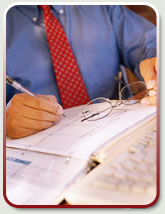 QMS Consultants has over a decade of successful interaction in seeing projects through the permit process. We can act as your agent and take your project to the local jurisdictions and submit your drawing/ specification set for approval. Oftentimes, this saves travel time and enhances communication as we are a known quantity to our local friends. We have successfully acted as agent on behalf of a number of AEC and MEP companies whose offices are geographically distant to the Bay Area of for those firms interested in local expert representation.
Security / Hardware Scheduling / Locksmith Services
Our consultants can aid in the scheduling of your project's security and/or hardware needs. We'll coordinate with your User and Security Group and aid your hardware construction sub-consultant with specialized locksmith and security services. When your building requires highly specialized security protection, we'll implement design solutions using C.P.T.E.D. (Crime Prevention through Environmental Design) principles.
A / V Design and Installation
If your project contains a specialized Audio-Visual installation (such as theatre room, church meeting hall, conferencing room, etc) we can design and install tailored components to fit your needs.
Photography / Portraiture
QMS consultants can professionally record your event and/or structure. We have a portfolio of beautiful work we would love to share with you.

Mr. Jose A. de la Cruz, AIA
P.O. Box 18818
San Jose, CA 95158
408-799-1920